The vehicles are important part of our day to day needs of transportation. When you move from one place to other, there are several factors which can affect your vehicle's performance, these can be temperature, elevation, road conditions, dust, etc. therefore, in order to keep your vehicle safe and protected there are certain important things which must be kept in mind to get the best care for your vehicle for its better performance and durability of the parts. There are several important things which must be considered as a part of vehicle maintenance:
The first thing which needs to be maintained is the outer appearance of the vehicle. The vehicle's exterior can be maintained by working on regular washing and polishing. This would help in keeping the vehicle protected from rust which may catch the areas which are frequently accumulated with the dust. The regular polishing can also help in protecting vehicle from dust particles that can stay on the vehicle damaging the paint. A better option can be going for a teflon coating of the vehicle which is available at West Can Auto Parts Vancouver. The teflon coating can protect your vehicle by giving a better protection to the paint.
The next important thing which is to be checked and maintained is engine and to make sure the smooth running of engine, it is very important to regularly check and replace the engine oil and the oil filters. The continuous operation of the vehicle can result in wearing of the parts when operated without oil change. This can decrease the life of the engine causing performance reduction of the vehicle.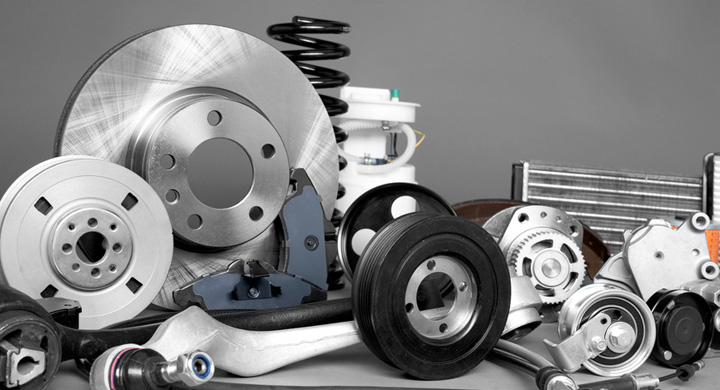 The owner must make sure that vehicle must be regularly serviced and any car parts which are damaged must be replaced at Car parts surrey. The harsh weather in Canada requires high performance vehicles and it must be made sure that all the transmission oils and gear oils must be checked and replaced using the best quality products. Moreover, all the parts which are always into the motion while vehicle moves must be greased for smooth running. Also, the breaks must be checked for the callipers and brake fluid for better vehicle control and stability.
Not only the exterior, but the interior of the vehicle must also be maintained. The dashboard and the side plastic of the vehicle doors must be regularly cleaned. Using a good quality polish and applying it from time to time can be helpful in making the vehicle look good from inside. If you keep a good care of your vehicle by working on all these things and you pay a regular visit to your nearby west can auto parts store for any replacement of the car parts in surrey or vancouver.